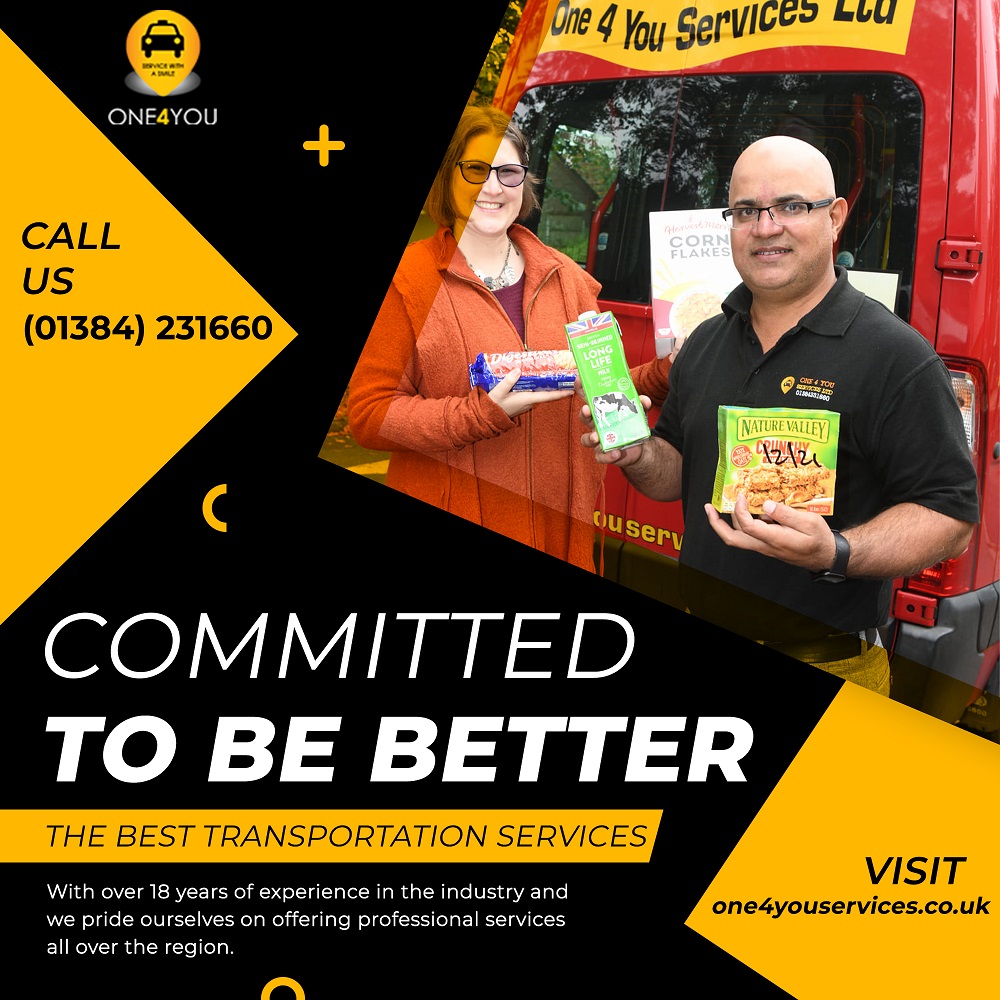 Hiring transport services have become very common in the UK lately. Be it everyday trips or some special weekend gateway, transport services have become a must these days. Whether it's a shopping trip or a trip to the doctor, many people are moving towards private cab services in order to avoid crowd filled public transport or to avoid hectic driving. From children to elderly people, everyone have their special needs for specific trips. ONE4YOU provides with all kinds of transport services. Our fast, efficient, clean and on time cab services are for everyone. But as a customer you may think with several cab companies in the market why you should choose ONE4YOU. Let's talk about some of the advantages of using ONE4YOU cab services.
A total solution provider: We are in this business for several years now. We provide a single window solution for all you transport worries. With our wide range of fleet and experienced chauffeurs we feel we can provide you with all kinds of solutions to your varying range of demands. On top of that our customer service have been improving with every customer experience we gather and we keep adding to already a dynamic and efficient service providing capability.
Honesty in business: We have always to remain close to our values while doing business. Providing complete customer satisfaction at an honest pricing has always been our goal.
Dependability: Once you book our services you can always depend on us to deliver on time, clean and efficient trips to you and your dear ones. You will never hear unwanted excuses from us.
Quality services: Our well trained and well behaved chauffeurs, clean and well maintained cabs and patient and caring customer service ensures you a quality trip.
Special care for elderly passengers: Elderly people are most vulnerable requiring genuine care. Our patient chauffeurs are always there to help them anyway during their trips. Helping them from the door to the cab, or getting in and out of the cab or even assisting wheelchairs in and out of the cab. Helping our elderly customers always comes at a high priority for us.
Safe trips for children: We understand that safety of children is something that parents worry about a lot. Don't worry, we got you covered. Our chauffeurs always keep an extra eye for the safety of the child passengers on regular everyday school going or any other trips involving children. Colleting your child from your door step at the morning to their school and bring them back to you safely after the school is over is our responsibility.
Long story short, we are confident that we can be your best choice for all kinds of transport requirements you might have now or in the future. If you want to know more about us or book our services, feel free to call us at 01384-231660 or visit one4youservices.co.uk